6 weeks

2019

Jebel Ali, Dubai, United Arab Emirates

Advanced Sequential Batch Reactors (ASBR)
Located adjacent to Sheikh Zayed Road, Festival Plaza Dubai, an urban lifestyle mall owned and operated by Al Futtaim Group, is spread over an area of 648,000 sq.ft. The mall launched in 2019 during which year Clear Water Solutions was approached by Al Futtaim Group to carry out a Sewage Treatment Plant project for it.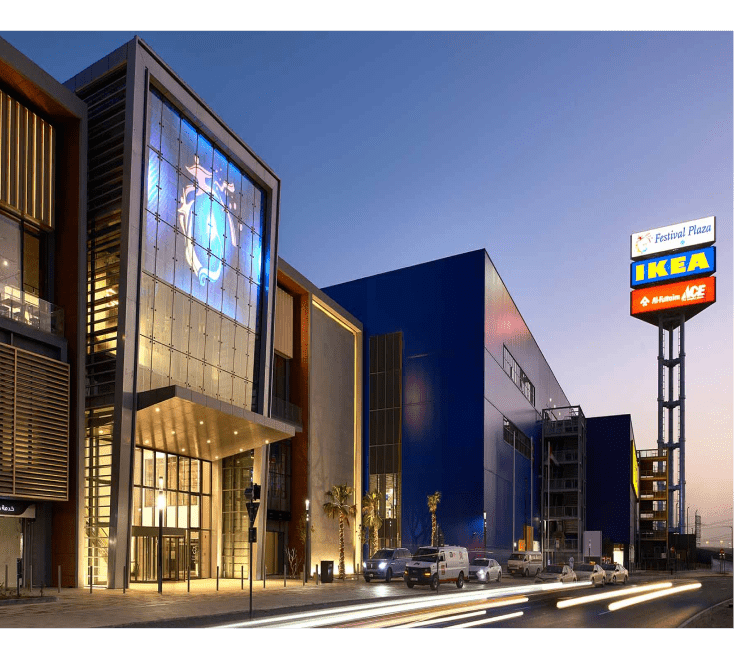 THE CHALLENGE
Minimizing their fresh water consumption
Festival Plaza had been envisaged as a sustainable project and much thought had gone into making sure that it met as many of the LEED points as possible. Using water cooled chillers for air conditioning made the project energy efficient, but this required a significant amount of water. The proposed solution was to use an Advanced SBR type wastewater treatment system that would maximize the recovery of their own wastewater while minimizing the environmental impact of a Sewage Treatment Plant in a populated area.
OUR APPROACH
Recover and treat all the watewater
An Advanced Sequential Batch Reactor (ASBR) system was designed into the building to recover all of the facility's wastewater, including kitchens, toilets and condensate, to produce a high quality Treated Sewage Effluent for Cooling Tower Reuse. This system allows the user to recover 99% of their sewage and minimize their fresh water consumption.
THE RESULT
Economical and High Recovery
By being smart about the source of the influent, we are able to recover this water without requiring any membrane treatment, making the plant economical and allowing a very high recovery.
Design Flow: 260 m3/day
Influent: 422 mg/l BOD5, 1000 mg/l COD
Effluent: < 10 mg/l BOD5, 150 mg/l COD