6 months

2019

Ras Al Khaimah, United Arab Emirates

Moving Bed Biofilm Reactor(MBBR)
Hilton Ras Al Khaima Resort & Spa is a luxurious hotel from the international Hilton chain. The multi-award winning resort lays across 1.5 kilometers of sandy beaches and numerous grassy grounds. As a client of Clear Water Solutions, the hotel wished to replace their old STP with a Moving Bed Biofilm Reactor to treat their sewage for irrigation reuse, which was achieved using our state of the art MBBR technology.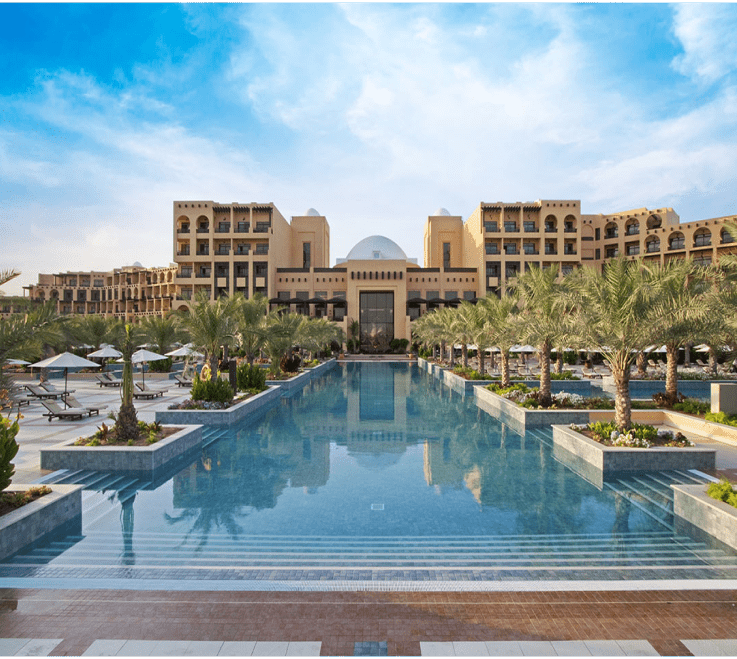 THE CHALLENGE
Replace and enhance the old plant while the facility is in operation
The Hilton RAK Hotel and Spa was near full-occupancy throughout the scheduled construction of the plant. As such, a temporary solution would be required to allow the facility to continue to operate without spending huge amounts on sewage disposal and on irrigation water. We provided a temporary solution using their existing infrastructure, and then built an entirely new plant on the same premises. The MBBR system required small enough tanks to make this possible.
OUR APPROACH
Full recovery for on-site reuse
We installed a 2-stage MBBR to handle 100% of the facility's sewerage for on-site reuse. The system features a simple coarse screen, cutter pumps to feed the system, a parabolic wedge-wire influent screen, an energy efficient fine bubble membrane aeration system, a sludge digester to minimize sludge disposal, and simple filtration to make the water safe for irrigation reuse.
THE RESULT
Nutrient rich irrigation
More than the benefits of saving the cost of waste removal, the hotel has the added advantage of conserving water and the ecological advantage of using nutrient rich water to irrigate the manicured landscaping of this 5-star hotel.
Design Flow: 405 m3/day
Influent: 300 mg/l BOD5, 600 mg/l COD
Effluent: < 10 mg/l BOD5, 100 mg/l COD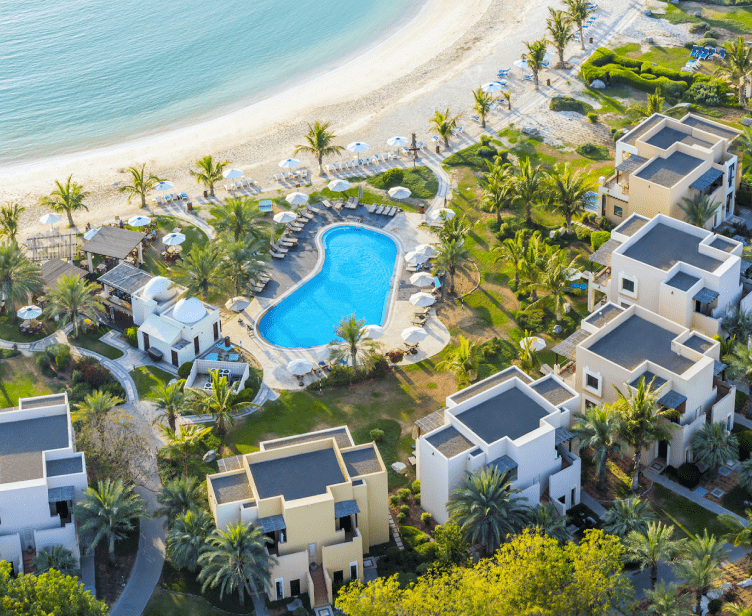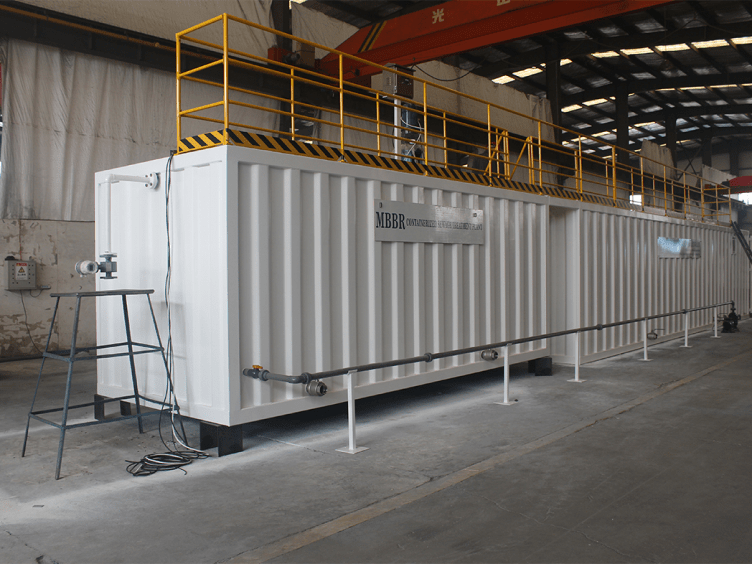 THE TECHNOLOGY
Moving Bed Biofilm Reactor
The Moving Bed Biofilm Reactor (MBBR) grows bacteria on plastic media. This is also known as "Attached Growth." The system consists of a tank that is aerated, in which the plastic media is mixed. This plastic media enhances the biofilm's contact surface area, effectively reducing the footprint of the aeration system. The attached growth makes the system resilient to load fluctuations, because of which these systems are often used in industrial applications where significant variability can be expected.
View All Technologies