7 Months

2022

Islamabad , Pakistan

Potable Water Softening
The location of the Movenpick Centaurus Hotel is in the heart of Islamabad, making it easily accessible to popular attractions In addition to its luxurious accommodations and prime location, the Movenpick Centaurus Hotel also boasts extensive conference and event facilities, making it a popular choice for business travellers and events in Islamabad.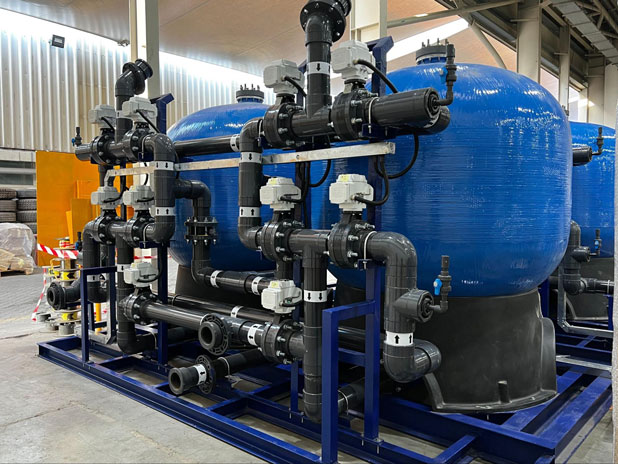 THE CHALLENGE
Treating Water Hardness
The Movenpick hotel Centaurus were experiencing issues with hard water in their facility. To address the hotel's hard water issue, Clear Water Solutions recommended the use of a potable water softener. The potable water softener is a compact and efficient system that removes the minerals and impurities that cause hard water, leaving behind clean and soft water that is safe for drinking and industrial use.
OUR APPROACH
Improving Water Quality & Efficiency
After installing the potable water softener, the hotel saw immediate improvements in their water quality. The hard water issue was resolved and the hotel's laundry operations were able to operate more efficiently, resulting in improved quality laundry and reduced costs.
THE RESULT
Economical & Efficient
Clear Water Solutions was able to provide a cost-effective and reliable solution for the Movenpick Hotel's hard water issues. The potable water softener provided a simple and effective way to treat the water, resulting in improved efficiency and reduced costs.
Design Flow: 950 m3/day - Filtration, 400 m3/day - Softening
Influent:
Effluent: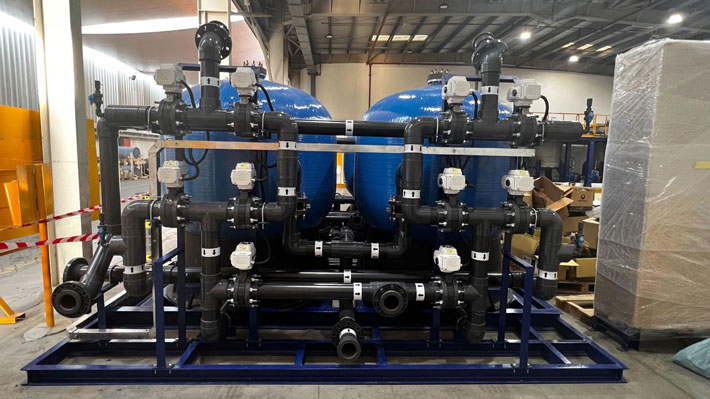 THE TECHNOLOGY
Potable Water Softening
A potable water softener is a water treatment system that is designed to remove minerals and impurities from water that cause hard water. Hard water is often an issue in areas where the water supply has high levels of minerals, such as calcium and magnesium. Hard water can lead to problems with scale buildup in pipes and appliances, as well as affecting the efficiency and performance of water-using appliances, such as washing machines and dishwashers.
View All Technologies