6 months

2013

Dubai, United Arab Emirates

Advanced Sequential Batch Reactors (ASBR)
Centrally located on Sheikh Zayed Road, the Sheraton Mall of the Emirates Hotel is an iconic part of the Dubai skyline and is directly connected to the Mall of the Emirates, one of the biggest and most famous malls in the country. With its increasing success, the Sheraton chairpersons at Majid al Futtaim Properties Group had approached Clear Water Solutions in 2013 to reduce their water wastage and biological fouling.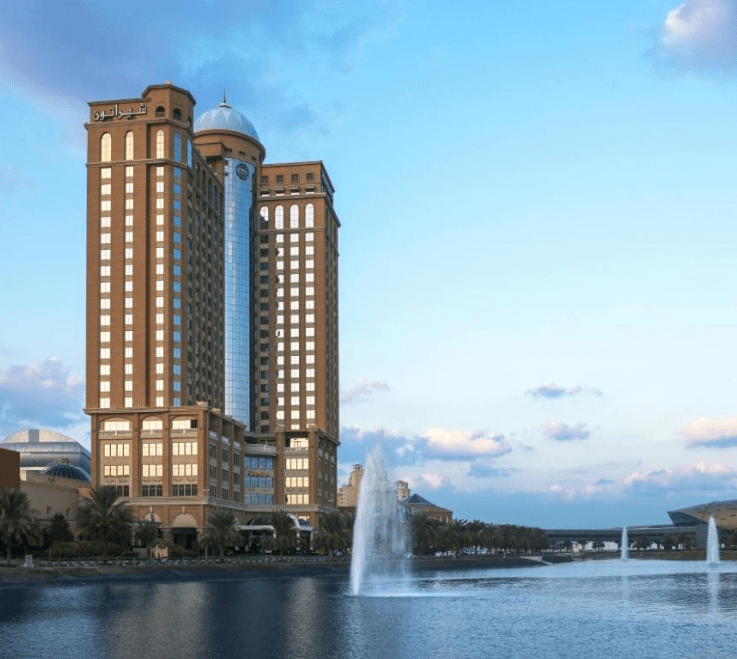 THE CHALLENGE
Reducing the biological fouling
One of the property's largest operating expenses was the fresh water required for their central air conditioning system's cooling towers. The management had challenged the Engineering team to find an effective solution. Their team realized that using conventional physical and chemical treatment of grey water would likely result in residual biological substances that would damage their very expensive AC equipment. We proposed biological treatment using Advanced SBR which would practically eliminate any remaining biological substances in the water, offering near-portable quality water at the outlet.
OUR APPROACH
On-Demand Supply
An Advanced SBR system was retrofitted inside an existing water storage tank in the basement of the building. The drains were diverted using electrically actuated butterfly valves to feed the plant "On-Demand." With the flip of a switch, the plant has the flexibility to accept some amounts of Sewage during high demand periods.
THE RESULT
First of its Kind Solution
The plant was commissioned as a first-of-its-kind for using biological treatment to reduce the biological fouling and achieve an exceptional quality treated effluent, to be reused easily in the cooling towers.
Design Flow: 70 m3/day
Influent: < 100 mg/l BOD5, < 200 mg/l COD
Effluent: < 5 mg/l BOD5, < 50 mg/l COD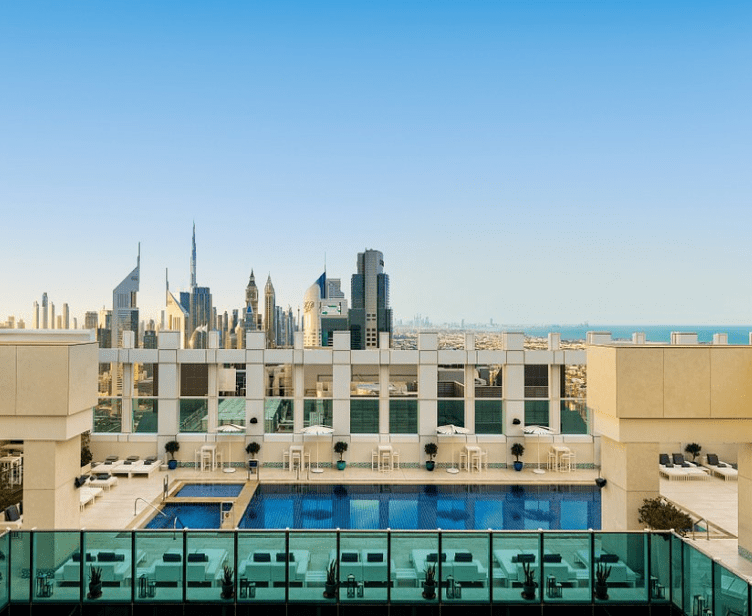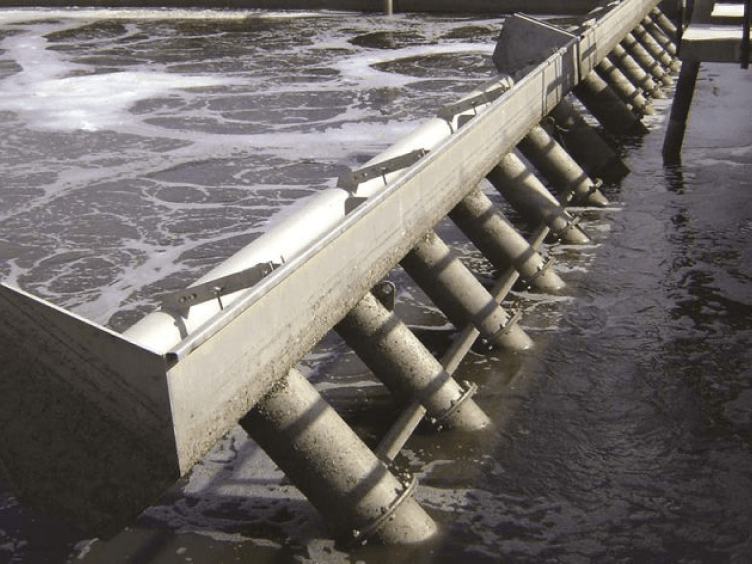 THE TECHNOLOGY
Advanced Sequential Batch Reactors
The ASBR is an enhanced SBR process, which incorporates staged activated-sludge process configurations to operate with continuous inflow of wastewater and increase efficiency and capacity. The process utilizes a simple repeated time-based sequence of operation, which incorporates: Aeration (for biological reactions), Settling (for solids-liquid separation), and Decanting (to remove treated effluent). Completion of these three operations in the sequence described above constitutes a cycle, which is then repeated.
View All Technologies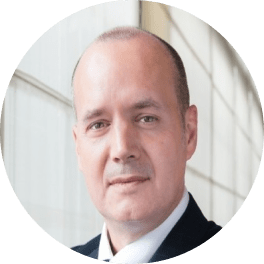 "Clear Water provided our property, the Sheraton Mall of the Emirates, Dubai, with a water treatment system for our cooling towers. Their system has performed very well and they have proven themselves to be a competent and reliable business partner. In a field where problems and excuses are common, the Clear Water team has stood out because they get the job done."
Yves Tarabout, General Manager at Sheraton MOE Hotel